Creating the Perfect Podcasting Workspace with Standing Desks 
Podcasting, a popular form of content creation that allows you to share your voice, opinions, stories, and expertise with the world, is gaining momentum now. Whether you are a hobbyist or a professional, podcasting can be a rewarding and enjoyable activity! However, it also requires a lot of time, effort, and equipment. You need to have a suitable workspace that can accommodate your podcasting needs and preferences. 
One of the most critical aspects of your podcasting workspace is your desk, where you place your microphone, laptop, mixer, headphones, and other necessary equipment. It is also where you sit or stand while recording your episodes. Therefore, choosing the appropriate desk for your podcasting spot can make a big difference in your comfort, productivity, and performance, and here a standing desk comes into the spotlight.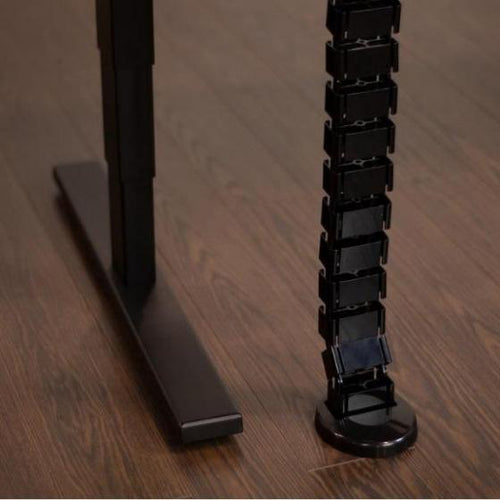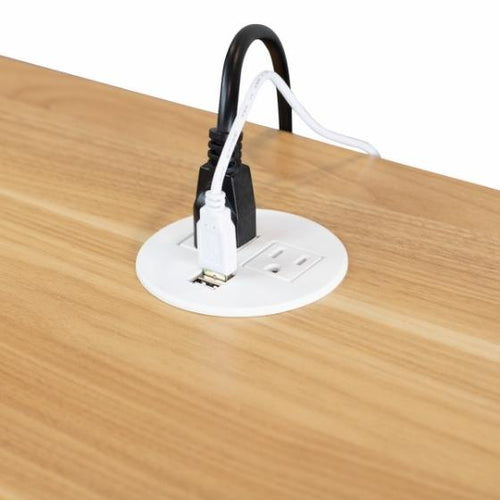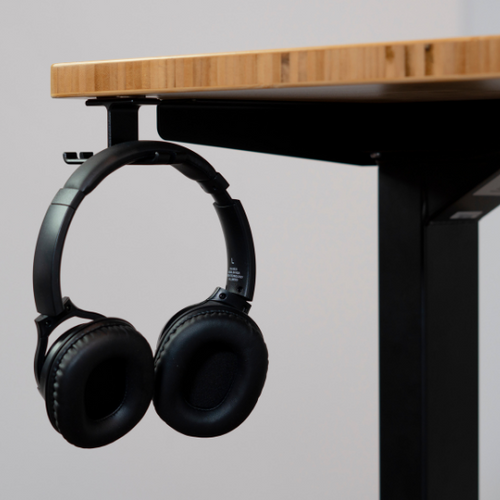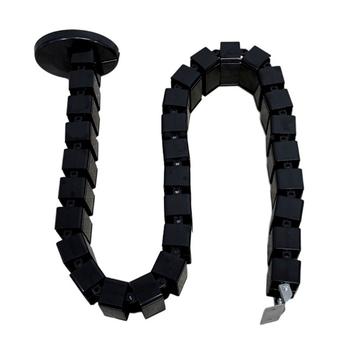 Cable Snake
Monitor Riser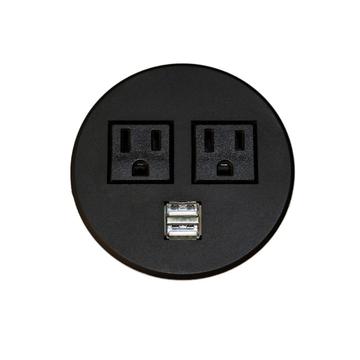 Grommet
Headphone Mount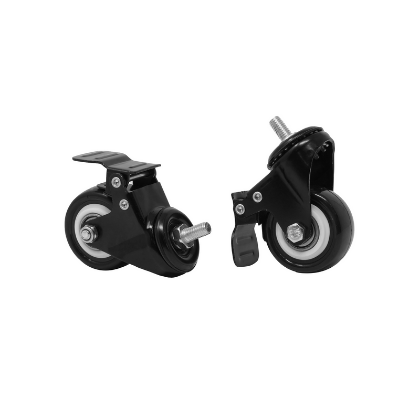 Lockable Wheels
Power Clamp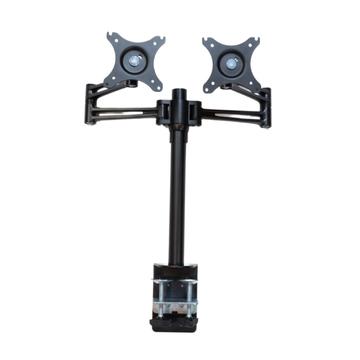 Monitor Mount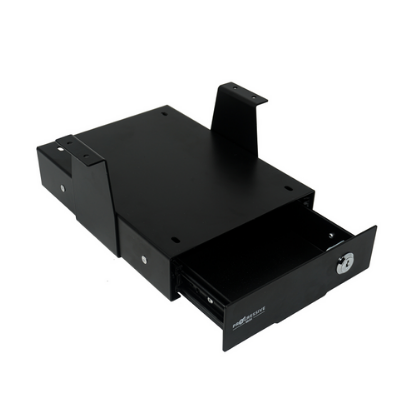 Drawer
Podcasting Desks
If you are interested in using a standing desk for your podcasting workspace, you might be wondering which model to choose. Many types and brands of standing desks are available on the market, each with different features and specifications. To help you narrow down your options, here are some of the top-rated standing desks for your consideration.
Browse Our Desks
Top Standing Desks for Podcasting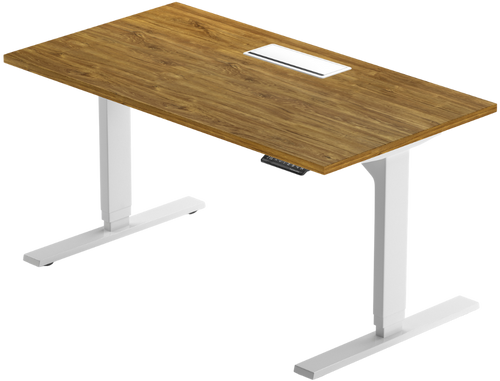 The Ryzer Desk Series
The Ryzers from Progressive Desk is a line of high-quality standing desks that offer smooth and quiet height adjustment, sturdy and stable frames with reliable motors, spacious and durable tabletops, and various customization options. The lineup has four models: the budget-friendly Economy Ryzer, the multi-purpose Mini Ryzer with a square tabletop, the feature-rich Solo Ryzer, and the ample L-shaped Corner Ryzer. The desks are compatible with various accessories such as monitor arms, cable trays, power outlets, and hand remotes and have helpful features like memory presets and anti-collision sensors, to name a few. The desks' assembly is a breeze with a detailed manual and video instructions available on the company's YouTube channel.
The Jarvis Bamboo Standing Desk
The desk from Jarvis is an eco-friendly and stylish standing desk that features a solid bamboo tabletop with a natural finish. This adjustable desk has a sturdy steel frame and a customizable desktop that you can choose from various sizes, shapes, and materials. It also has four memory presets, a digital display, and an overload protection feature.
The Uplift Standing Desk
The Uplift V2 model has a sleek and modern design and vast adjustability, making it a good choice for many users. The standing desk also has various customization options such as size, material, color, frame, grommets, wire management, and programmable memory keypad.
Designing the Perfect Podcasting Workspace
Once you have chosen your standing desk model for your podcasting workspace, you need to set it up properly to ensure an efficient and ergonomic user experience.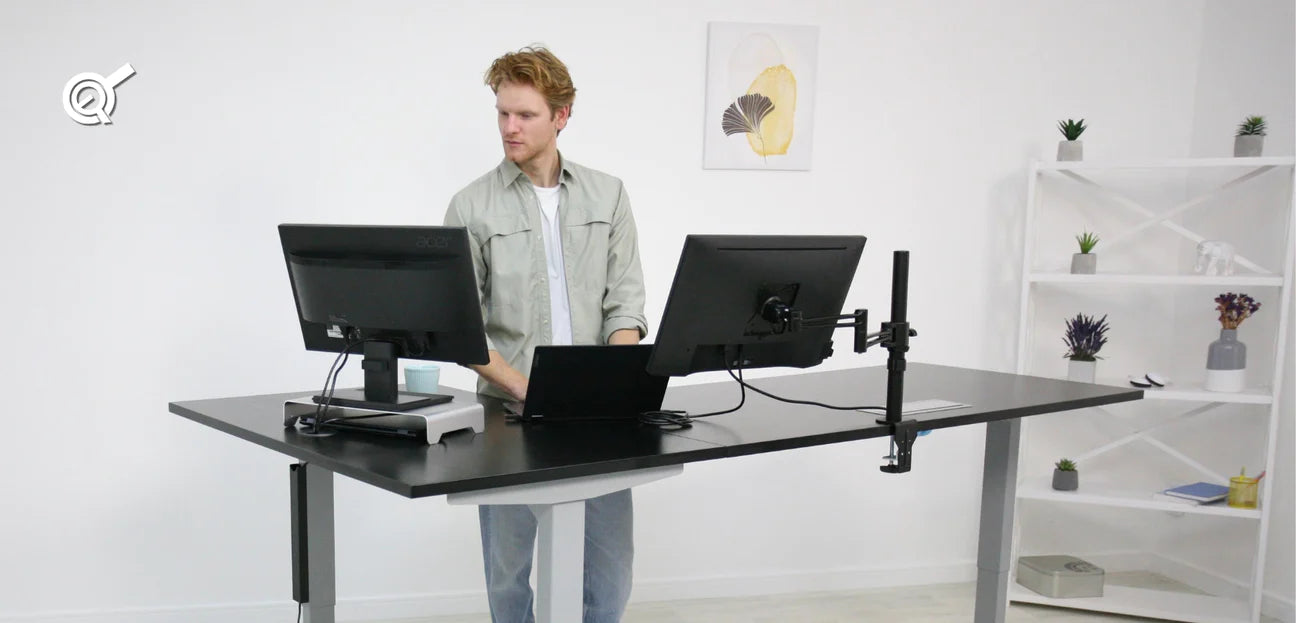 Some Possible Pitfalls
Regardless of all the benefits mentioned above, using a standing desk for podcasting also comes with some challenges and considerations you need to be aware of.
Standing desks can help you avoid the adverse effects of prolonged sitting, such as back pain, neck pain, poor posture, obesity, diabetes, and cardiovascular diseases. Standing desks can also improve blood circulation, metabolism, energy levels, and mood. Overall, using standing desks will give you more flexibility in choosing your preferred position while podcasting. You can sit or stand depending on your comfort level, mood, or topic. You can also change your position frequently to avoid stiffness and fatigue. 
Finally, standing desks can help you create a more ergonomic and personalized workspace that suits your podcasting needs and preferences by adding various accessories – monitor stands and risers, cable organizers, drawers, hooks and holders, and many more. 
To choose the suitable standing desk model for your specific podcasting needs, you need to consider several factors, such as budget, space, equipment, and desired features, such as size, weight capacity, anti-collision, and programmable keypads.
Sure, you can adjust the height of a standing desk to shift between sitting and standing. Most standing desks have a height adjustment mechanism that allows you to change the height of your desk with a simple push of a button or a turn of a crank. Some standing desks also have memory presets that allow you to save and recall your preferred height settings with a single touch.
Here are some accessories you may consider adding to your podcasting desk. 
Monitor arms: These ergonomic devices attach to your desk and allow you to adjust your monitor or laptop screen position - height, angle, orientation, etc. - according to your preference, enhancing your ergonomics, visibility, and comfort while podcasting. 
Wrist rests: They support your wrists, helping prevent wrist strain, pain, and discomfort associated with prolonged use of a mouse or a keyboard. 
Desk pads: Desk pads provide a smooth and comfortable surface for your mouse, improving your mouse's accuracy, speed, and comfort of use. They also protect your desk against accidental spills, scratches, and dirt, ensuring it preserves its initial look and feel for longer. 
Cable organizers: Cable management systems help arrange and secure your cables, wires, and cords at your desk, reducing clutter, tangles, and damage to your cables while working on your podcasts. 
Power outlets: You need to ensure your devices are always charged, so additional power outlets can help you avoid running out of power or having to use extension cords. 
Some common issues you might face when thinking of using a standing desk are budget constraints and ergonomic considerations. Because standing desks can be quite expensive, you should list your needs and likings in advance and follow them when choosing and setting up your standing desk. 
As to the ergonomic considerations, you need to follow some guidelines when using an adjustable desk to ensure you will only have health benefits and no harm. For example, set the proper desk height, wear comfortable shoes, use an anti-fatigue mat, and shift from sitting to standing regularly.