SKU:
Starting from:
$394.00 USD
Lowest Price of the Year
⃰ Discount calculated at checkout
Don't Miss Our Amazing Deals and  Save Up to $39 USD!
The Mini Ryzer is a multi-purpose small electric standing desk, convenient to use in many locations and for different occasions. A durable tabletop, a sturdy frame, and a remote control make Mini Ryzer the best standing desk for small. This piece of furniture, embracing exceptional quality and versatile functionality, is designed to fit almost any location you may want to use it in.

* Tabletop colors may differ slightly based on your monitor's color calibration settings.

Motor System

Single

Column Stages

3

Frame Colors

Black, White

Frames Surface Finish

Powder Coat

Frame Height

23.1" - 48.6"

Speed

1.57"/sec

Memory Positions

Up to 4

Weight Capacity

180 lbs

Input Voltage

120 VAC

Noise Rating

50dB

Protection Class

IP51

Included Accessories

Wired Remote, Self-Adhesive Cable Ties

Number of Remote Options

Various

Collision Detection

Yes

Child Lock

Yes

Energy Saving Mode

Yes

Soft Start & Stop

Yes

Adjustable Feet

Yes

Install Time

10 mins

Warranty

8 Years
Build Your Desk
Step 6:
Add Remote ($0.00 USD)
Free shipping to the 48 United States and Canada
View full details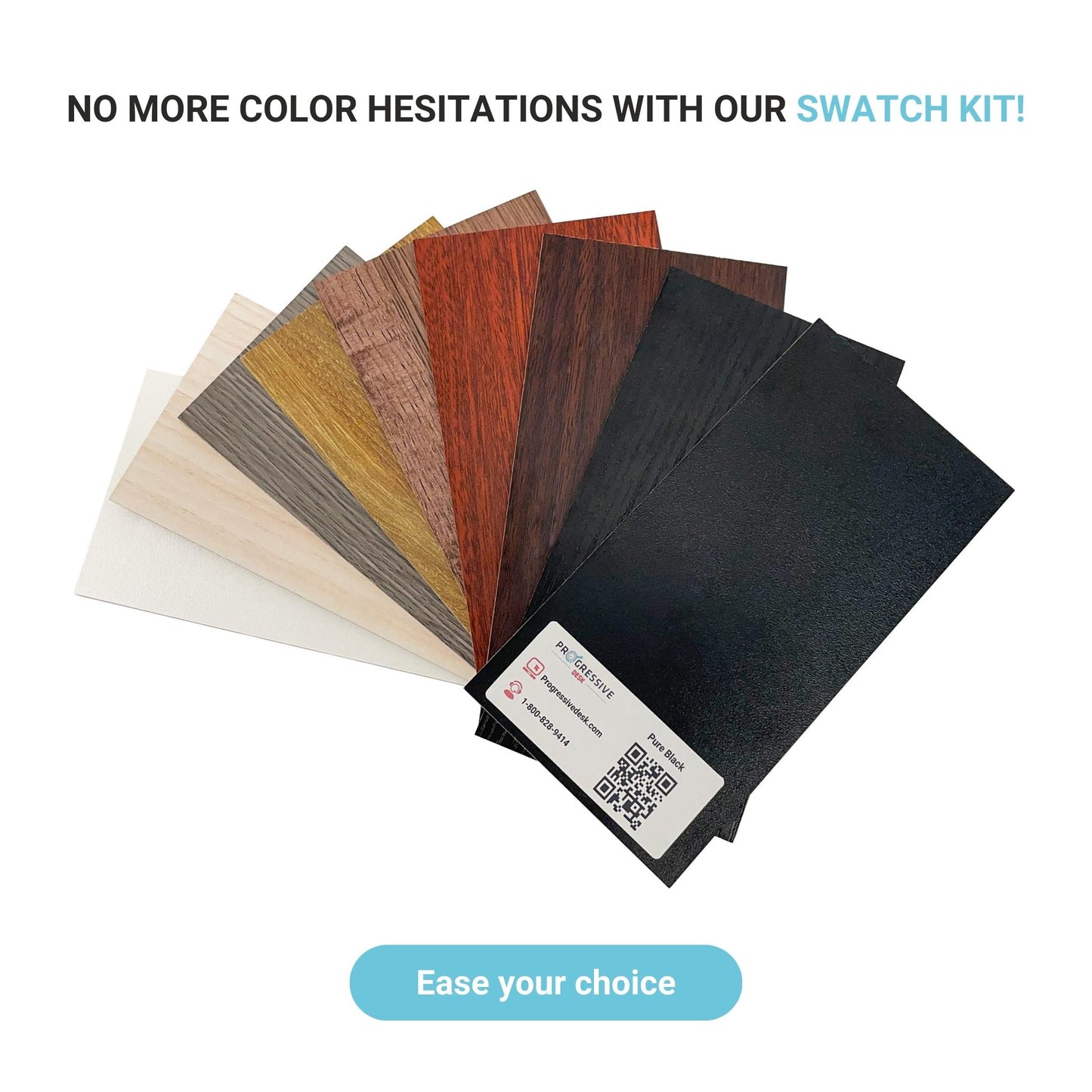 Tabletop Materials
Solid Wood Tabletops
Experience style and practicality with our Premium tabletops. Crafted from the finest solidwood, these tabletops showcase mesmerizing grain patterns and captivating colors. Choose from two size options for durability, easy maintenance, and eco-conscious design.
2 colors available. Compatibility: Solo Ryzer
Epoxy Tabletops
Epoxy tabletops combine the beauty of natural wood with a durable resin finish, showcasing unique patterns and colors. They are visually striking, easy to care for, and enhanced with a protective layer that resists scratches and moisture damage.
2 colors available. Compatibility: Solo Ryzer
Particle Board Tabletops
Our laminate-sealed particle board tabletops are immune to humidity and other environmental factors, ensuring durability. Our tabletops offer ample workspace and a comfortable, ergonomic design.
5 colors available. Compatibility: Corner Ryzer (59" × 59")
MDF, Laminate Tabletops
Discover the remarkable durability of our laminate tabletops, featuring a protective layer of laminate and a resilient MDF core. They are resistant to varying temperatures, high humidity, UV rays, and other environmental factors and require minimal upkeep.
9 colors available. Compatibility: All Standing Desks
Bamboo Tabletops
Our bamboo tabletops combine style, functionality, and eco-friendliness. With scratch and water resistance, they are perfect for any home or office. Made of carbonized bamboo, they are high-quality, durable, and come with a 15-year warranty.
2 colors available. Compatibility: Economy Ryzer, Solo Ryzer
| | |
| --- | --- |
| | |
| | |
| | |
| | |
| | |
We have a wide range of tabletop colors available. Check them out!
Available in 48" x 30" and 60" x 30" only
Core Material: MDF

Easy Care Surface
Pre-drilled Screw Inserts
Industry-Leading 15-Year Warranty
Core Material: Natural Bamboo

Sustainable
Pre-drilled Screw Inserts
Industry-Leading 15-Year Warranty
SOLID WOOD AND EPOXY RESIN TABLETOPS
Core Material: Natural Wood

Durable Elegance
Pre-drilled Screw Inserts
Industry-Leading 15-Year Warranty
Core Material: Particle Board

Easy Care Surface
Ergonomic Curve Desigs
Industry-Leading 15-Year Warranty
No More Guesswork About Tabletop Colors With Our Color Swatch Kit!
Swatch Kit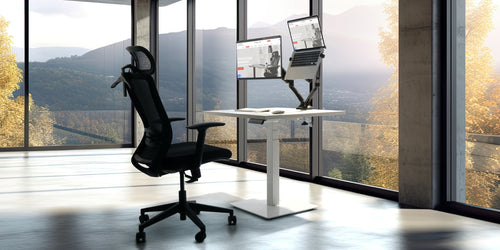 A Small Desk with Big Benefits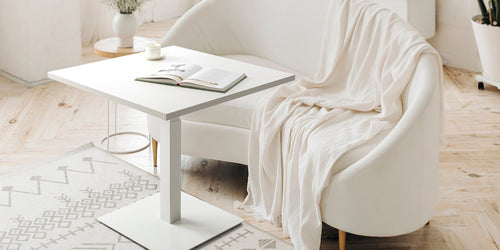 A Compact and Versatile Solution
FREQUENTLY ASKED QUESTIONS