Why a Monitor Stand is a Must-Have Desk Accessory
8.5 min read
Most people spend time on a computer at least once a day, whether for work or personal entertainment; gaming, browsing social media or streaming a course. We can't deny that computer use - either desktop or laptop - has become a part of life, making our lives easier than ever. However, while it makes things easier, sitting for long periods poses health risks, especially now that working from home gives more room for a sedentary lifestyle.
Walking or stretching every now and then can adverse these health risks, but how about another option that helps you work healthily for longer hours?
Browse our full range of monitor stands, ranging from single, armless, and dual!
Choosing A Monitor Stand For Your Desk
A monitor stand works by elevating your display to a more ergonomic viewing height, so you feel more comfortable when working on it. Using a computer monitor stand for your desk helps you reduce the negative impact that spending long hours on your computer has, alongside other benefits.
These benefits include enhanced ergonomics and reduced health risks since you are able to make adjustments to your monitor's height and angle. This can greatly increase your comfort level and give you the freedom to sit conveniently as you work, increasing productivity and alleviating strain on the back, neck, and shoulders.
Why Is It Important To Get A Monitor Stand For Your Desk?
With the adoption of new work styles, it has become increasingly important to find ways to stay active and improve our health. There has been a rise in the need for home-office workstations, but you have to ensure that it is set up to avoid musculoskeletal injuries. As mentioned earlier, using a monitor stand eliminates common effects of long-term computer use, among other benefits.
Let's take a look at the main reasons why the monitor stand is a must-have.
Helps to Keep Your Desk Organized
An overly cluttered desk can be distracting and can drastically affect productivity. A monitor stand lets you lift your monitor, which gives you additional space under it. When freed, that space can be used to place extra things on the table, so your corner is organized. It can also enhance the aesthetics of your desk space, which improves the organization of your workstation.
We have a diverse range of other standing desk accessories, designed to enhance your experience!
Improves Your Posture
It is imperative to have a stand for your monitor since it keeps you from slouching over your desk, which causes severe back pain, stiffness and affects your posture. The monitor stand allows you to establish your monitor's height and angle at will, thereby reducing back pain and stiffness in your body, and improving your posture. Even better, getting a monitor stand for a sit-stand desk allows you more convenience and flexibility as it ensures continuous blood movement.
Reduces Eye and Neck Strain
Did you know that when your head is bent to about 15 degrees, it doubles the weight that the neck carries from around 12 to 27 lbs? This explains why most people who work with the computer suffer neck pain. Designed for bodily comfort, the stand allows you to rotate the monitor, adjust its height, and position the monitor at the perfect angle. By doing this, you don't have to worry about straining your eyes and neck while working, reading, or gaming for a long time.
Increases Productivity
Increased work comfort contributes to increased productivity. It is harder to work when you are hurting your eyes, stretching your neck, or adjusting to a comfortable position at every five-minute interval. Of course, this slows down your pace, distracts you, and messes with your efficiency and output.
The monitor stand is an essential element of your work environment as it helps to eliminate the twists and turns, and provides much-needed comfort, leading to maximized time and effort.
Versatility
A monitor stand for a sit-stand desk is all shades of flexibility. Whether standing or sitting, a monitor stand lets you adjust the position of your monitor to promote good posture, which makes a huge difference in your work environment. Your monitor remains in a comfortable position at all times. If you're a programmer, video gamer, or someone who takes advantage of using multiple screens, then the dual monitor stand for a desk is a must-have.
The different screens allow you to multitask and navigate several files and make your viewing experience as enjoyable as possible.
If a single monitor screen in a bad position can cause severe health problems, how much more damage do you think spending several hours on multiple screens can do? This emphasizes the importance of the dual monitor stand, which you can use to position your screen in a safe viewing range and angle. This kind of use is heavenly, especially for developers, video editors, or other professionals who work better with dual screens.
Looking for a new ergonomic desk solution? Check out our adjustable standing desks!
Tips For Positioning Your Monitor Stand Correctly
The top of your screen must be at eye level.
The distance of the screen should be at arm's length from the body – it keeps your neck straight.
When you are on your computer, pay attention to your posture and how you sit.
If the monitor isn't the right height, adjust the monitor and not your body.
Summing Up
When you start using a monitor screen stand, you are assured of the perfect posture and zero health risks, even if you work for long periods. If you already suffer from back and neck pains, they will reduce drastically because your body will be in a comfortable position. More so, your productivity at work increases because you are relaxed, well-rested, and you have an organized workspace.  
Remember that a monitor screen stand helps you to maintain a healthy work posture. Make a purchase of the single monitor stand today and check out our various standing desks to complement it and get maximum returns on your ergonomic investment.
A cheaper alternative to the single monitor stand you could consider is the vertical monitor stand, offering the ability to raise and angle your screen for optimum viewing pleasure. If you're a gamer, programmer, or tech influencer with the need for multiple monitors, you should take a look at our one of a kind dual monitor stand for the user satisfaction, productivity and overall efficiency it offers.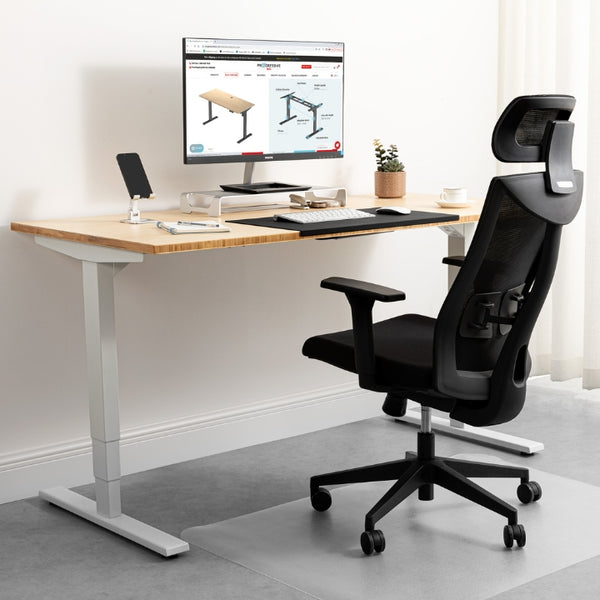 How to Determine your Ideal Standing Desk Height
May 21, 2021,
8.9 min read
Find Out More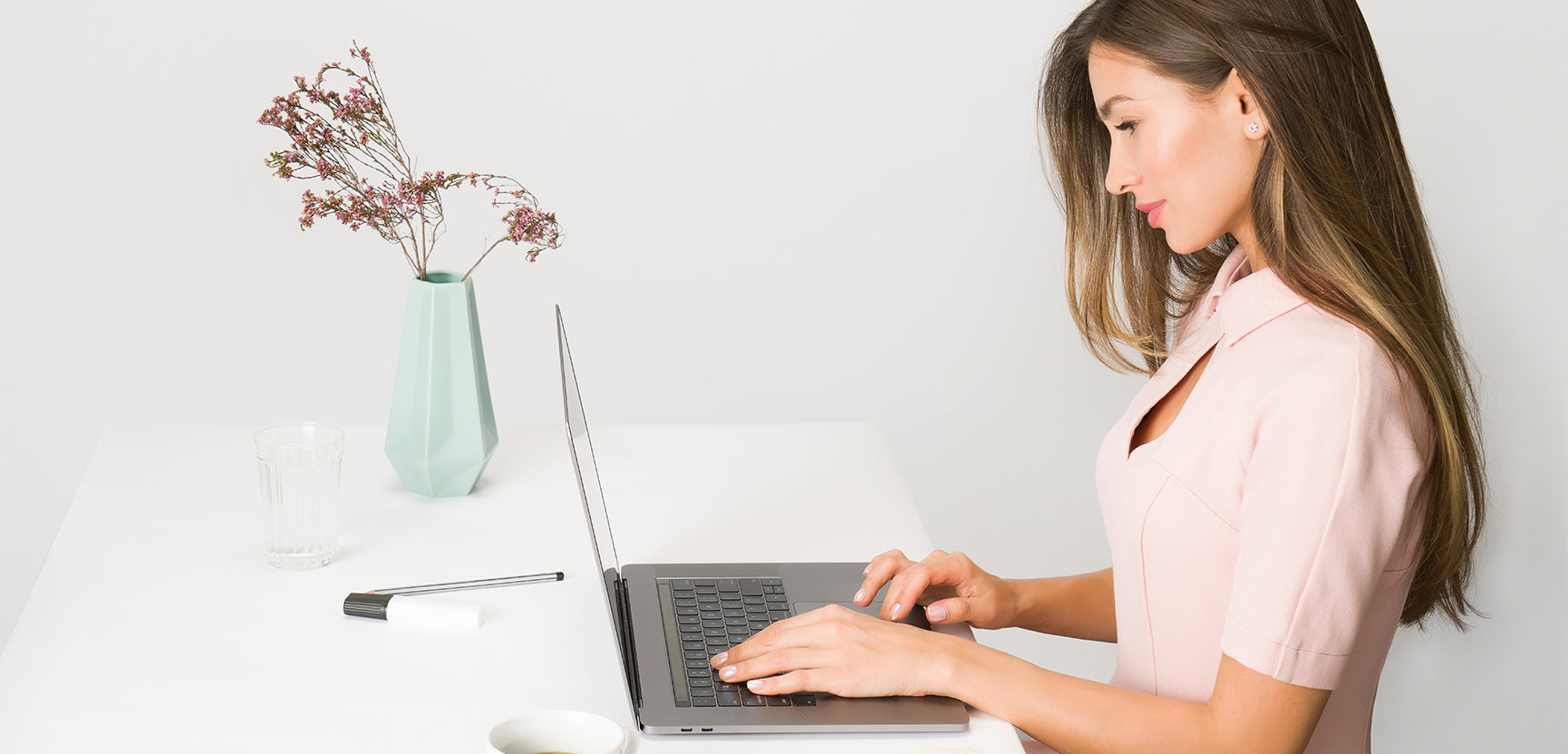 How to Make Your Solo Ryzer Standing Desk Fully Portable!
July 15, 2021,
8.3 min read
Find Out More