Top 10 Questions We Get About Our Standing Desks
5.5 min read
We get a lot of questions into our sales support team about our standing desks ranging from what desk sizes we have to delivery times and group discounts. After a great brainstorming session with our team, we have compiled a list of the Top 10 Standing Desk Questions we get!
1.   

Are the tabletops made from real wood?
Progressive Desk tabletops are made out of MFC and MDF material. For more information, click here to read our blog.
2.   

Can I get a tabletop with no grommet hole?
Our tabletops all have grommet holes. We currently do not have an option to customize these desktops without them. However, we do have a variety of grommets available that are sleek in design to keep your desk organized and tidy.
3.   

I want to use my own desktop. Is this possible?
Yes, of course! Our standing desk frames are available for purchase individually, if you prefer your own tabletop. Please note that depending on the desk frame chosen, there is a weight capacity for each unit.
Our range of desks cater for all spaces. Build yours today!
4.   

What desk sizes are offered at Progressive Desk?
This would depend on which standing desk you are interested. Below are the desks that we currently offer:
ECONOMY RYZER
SOLO RYZER
CORNER RYZER
V RYZER

42" x 30"

48" x 30"

60" x 30"

48" x 30"

60" x 30"

72" x 30"

59" x 59"

78" x 48"

78" x 60"

89" x 59"

90" x 60"

51" x 96"
For more information on our tabletops, check out our Tabletop Information Manual.
5.   

Can I get a tabletop customized to fit my space?
The tabletops are limited to what is offered on the website. If you would like us to customize a tabletop for you, we have a minimum order quantity of 30 units. There will be a lead time of approximately 8 to 9 weeks for production of these modified units – not including shipping time.
6.   

Do you offer quantity discounts?
We do offer quantity discounts for 7 or more of the same style standing desk. Fill out our inquiry form here and let us know how many and which standing desk you were interested in! One of our sales representatives will get back to you as soon as possible.
7.   

How long is delivery and what are the shipping costs?
All orders are processed within 24 hours. If by chance we are experiencing a high volume of orders, shipments may be delayed, but our sales representatives will be in contact with you as soon as possible.
We currently offer free shipping in the contiguous 48 United States and in Canada. For international shipping, please contact our customer service team at 1-800-828-9414.
8.   

What should I do if my desk is damaged when I receive it?
If one of our products has been delivered to you damaged or defective, please contact us as soon as possible. We'd appreciate it if you provide us as much information as possible – photos or videos of the issue would be best. This way, we can assist you and provide a solution.
9.   

Do you have assembly instructions available?
Yes, we do! You can view these instructions from the links below:
10.   

I finished assembling my desk. The display shows RST and I cannot raise or lower it.
The RST indicates that the desk is in the process of a reset procedure. Press and hold the DOWN button of your hand remote until the desk frame itself lowers, slightly rises and then stops. Release the DOWN button (you should be able to see numbers that indicate the height of the desk) and your desk is now ready to use. If you are using a different kind of remote, feel free to contact our customer service representatives for assistance. You may give us a call at 1-800-828-9414 or email us at sales@progressivedesk.com.
If you have additional questions you want to ask that weren't covered in this list, no problem! Contact our sales support team and we would be delighted to help!
How Your Insurance Can Cover Standing Desk Costs
June 30, 2021,
9.2 min read
Find Out More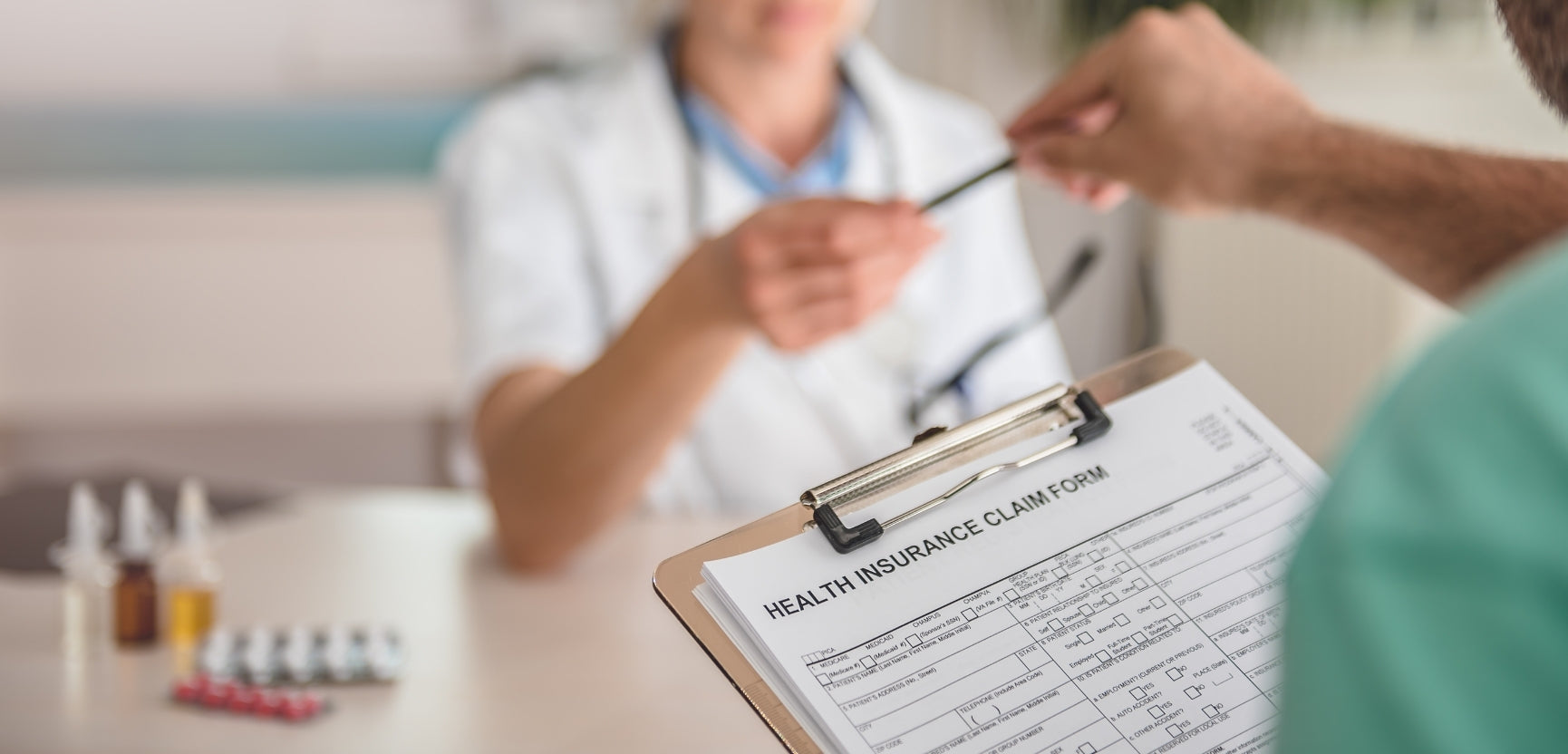 Back to the Office? Your Checklist for a Seamless Transition
June 17, 2021,
8.7 min read
Find Out More