How Your Insurance Can Cover Standing Desk Costs
9.2 min read
Standing desks have become quite popular as an alternative to sitting all day at an office job. It's better for your health to rotate between sitting and standing during your work shift instead of being sedentary the entire time, which has resulted in many replacing their regular desks with an adjustable standing desk.
Browse through our range to find your perfect standing desk!
But standing desks can be expensive, especially if you want one that adjusts to the perfect height for you with just the press of a button (which is the most convenient way to go). For those who are struggling to find the funds, we have investigated: will insurance pay for a standing desk? The good news is, yes, your insurance may pay for one. You just need to meet some requirements first. Keep reading this article to find our if you're eligible!
Employers and the Americans with Disabilities Act
According to the United States Americans with Disabilities Act (ADA), it's illegal to discriminate against people with disabilities in all areas of public life, including employment. If you are a qualified employee or applicant for a job, employers must provide reasonable accommodation for your disability. What constitutes "reasonable accommodation"? This doesn't mean employers have to approve every accommodation request you make. What you're asking for needs to make sense in relation to your health needs and be something the company can reasonably provide (for example, not being so extreme in cost that there's no way the company could afford it).
Through the ADA, employers must engage in what's known as an interactive dialogue with their employees about their disabilities and needs. This means they have to discuss things, such as, reasonable accommodations for their workers and clearly answer any requests you make for reasonable accommodation, even if that means they don't agree.
Depending on your medical condition, a standing desk may qualify as a reasonable accommodation for the workplace, and that makes it a stronger case for your health insurance to cover it.
Make sure you avail of your standing desk through insurance or your company if medically required!
Which Medical Conditions Benefit from a Standing Desk?
If you want to qualify for your insurance to pay for a standing desk, take a look into your medical conditions. There are a number that benefit from having a standing desk instead of a traditional desk. These include chronic conditions such as:
cervicogenic headaches
back pain
joint pain
high blood pressure
discogenic pain
neck pain
bad circulation
Sitting at a desk all day tends to make these conditions worse, so a standing desk helps relieve or lessen the symptoms of these conditions. And that means you, as an employee, will be better able to focus on work. Other benefits from using a standing desk have been reported but not necessarily proven. Some include that they lower the risk of weight gain and obesity, improve your mood, lower the risk of heart disease, and even may help you live longer!
So, if you're still wondering, "will insurance pay for a standing desk?", having a specific medical condition that benefits from you standing for part of the day will go a long way towards having insurance cover one for you.
Getting a Letter of Medical Necessity for a Standing Desk
A letter of medical necessity in this case is basically a doctor's note for a standing desk. Your chances of having insurance approve the need for a standing desk increase greatly if you obtain a letter of medical necessity from your doctor.
How can you get a prescription for a standing desk? Well, thankfully, the process for getting one isn't difficult. Write down your job requirements and the tasks you often perform at work, and then share this information with your doctor. Once he or she looks over the information and compares it to your disability and/or medical conditions, your doctor will write you a letter of medical necessity aka a prescription for a standing desk if you need it!
Once you have this, you can move on to dealing with how your insurance will pay for it.
Take a look at each compatible standing desk accessory to improve and aid your workday!
Using an HSA or an FSA to Buy a Standing Desk
The insurance provided by your workplace probably has both HSA and FSA options when it comes to how you pay for and access funds from your insurance. Depending on your situation, one set up might be better for you to have when purchasing a standing desk than the other. Also, the process may be different when determining if a standing desk is eligible for an HSA and FSA.
HSA
HSA stands for a Health Savings Account. According to healthcare.gov, it's "a type of savings account that lets you set aside money on a pre-tax basis to pay for qualified medical expenses". You can only contribute funds to an HSA if you have a high-deductible health plan, but you can pull out funds at any time.
To have your standing desk covered by a HSA, send a purchase receipt and a fully complete claim form to your insurance company, along with any other application needs specific to that insurer. It typically takes less than a month to know if your claim has been approved.
FSA
A Flexible Spending Account, or FSA, is established through your employer and is tax-free. It helps cover out of pocket medical expenses, including insurance deductibles. Your employer sets a limit on how much you can contribute to the account, and you decide beforehand how much money you will put into it.
You need a letter of medical necessity to get a standing desk covered by an FSA. Since a standing desk falls under the category of ergonomic items, you'll most likely be approved for one if you provide proof of a medical need. It seems to be easiest to purchase a standing desk and then submit a receipt, claim form, explanation of benefits form, and your letter of medical necessity for a reimbursement into your FSA. This is because the debit card that comes with your FSA can only be used at certain, approved establishments, and finding a standing desk at these places that works for you might be difficult.
Take Advantage of Insurance Options for Your Standing Desk!
If you have a legitimate medical reason to get a standing desk for work, try to get your insurance to cover the cost. Medical insurance exists to help us pay for things that help us manage our health. The process of making a standing desk eligible for an HSA or FSA can be relatively simple, and having one at work can improve your health and therefore your productivity.
Progressive Desk supplies four different desk type for different needs, ranging in budget, size, and style. Browse through this range for more information on the type of standing desk you need, or contact us! We would be delighted to talk you through any queries.
Back to the Office? Your Checklist for a Seamless Transition
June 17, 2021,
8.7 min read
Find Out More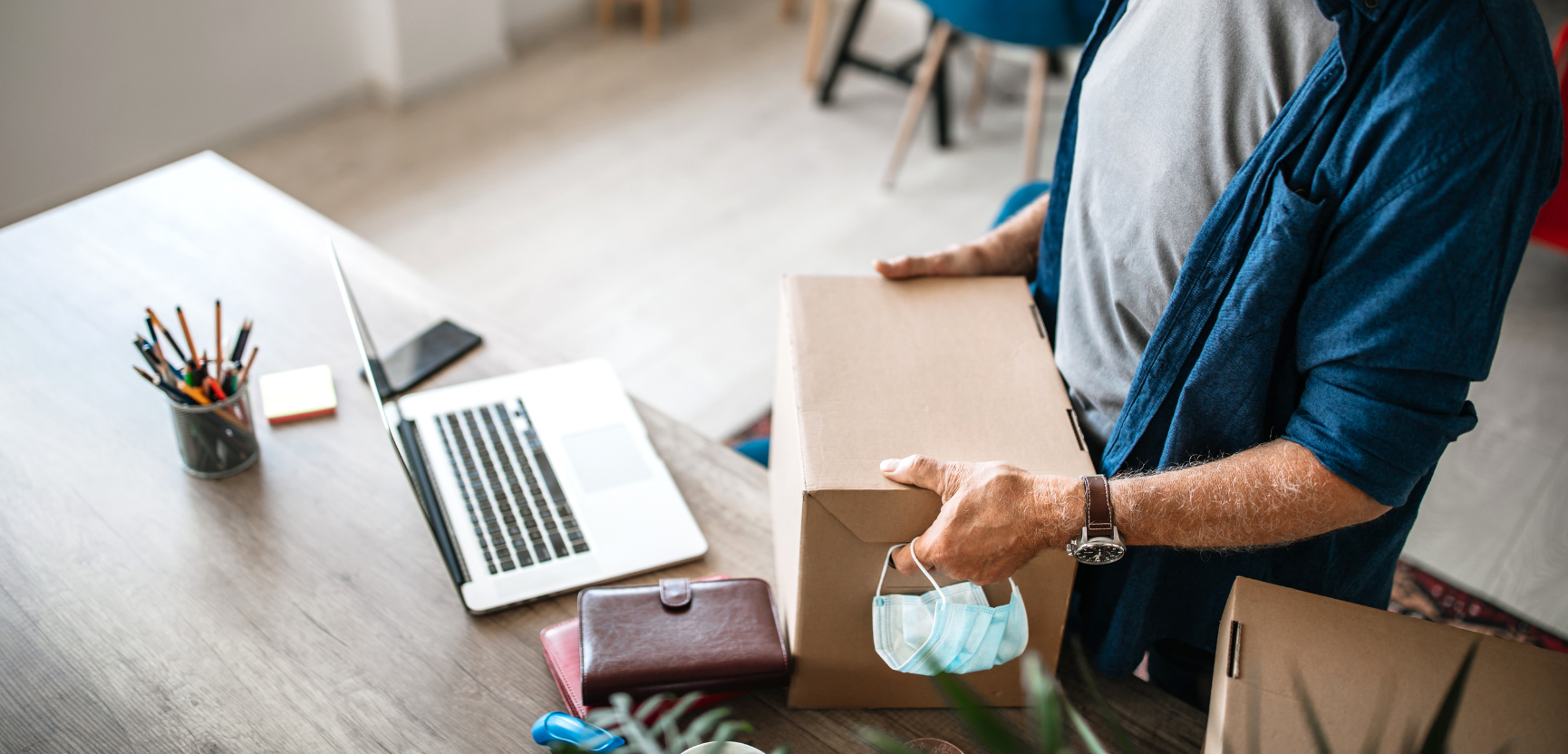 Top 10 Questions We Get About Our Standing Desks
September 24, 2020,
5.5 min read
Find Out More