How a Monitor Riser Transforms Your Workspace
7.3 min read
The way you set up your workspace will affect your overall productivity, satisfaction, and work performance. An unsatisfactory work setup can result in frustration, lack of concentration, and can affect the quality of your work. Your health and wellbeing can be affected if the overall ergonomics at your workspace are not good enough. Many employees are known to develop chronic back pain due to poorly designed arrangement of desk.
If you are searching for a solution to increase work productivity while transforming your workspace at the same time, a monitor riser or stand is a great solution. It can help with achieving the desired desk setup that allows you to unlock your optimum productivity, while also making you feel more comfortable at your desk!
Monitor stands help with comfort and screen aesthetics while you work!
What is a Monitor Riser?
A monitor riser is a sturdy, yet flexible ergonomic stand for a computer monitor that helps support and enhance your monitor experience. While conventional stands hold the monitor in a fixed position, modern monitor stands can be moved and adjusted easily as per the angle, height, or position that you desire. Progressive Desk helps in providing an innovative range of ergonomically designed monitor stands that are flexible while also super functional!
Why Are Adjustable Monitor Stands for Desks Worthwhile?
You might not realize just how useful these monitor enhancers really are! We have listed some of the reasons to make use of our truly good and affordable monitor stands for your workspace:
Move as you work with standing desks, starting from just $470!
Well-Being & Comfort Benefits
One of the most prominent reasons you would use a monitor stand is related to your overall health, well-being and comfort. You can adjust the height and specific angles of the monitor to get the most comfortable, as well as ergonomically healthy, position for you.
If your monitor is just sitting on your desk, you may find yourself hunching towards the screen, which can move the spine out of natural alignment. Using a monitor stand allows you to adjust and set yourself the right position of the monitor on the desk to avoid this unnecessary hunching or neck craning. At the same time, it also allows you to get the best eyeline of your screen, which can give your eyes a break and reduce squinting if the angle is improved. Therefore, the given set of subtle yet significant changes in the body position can help avoid associated stiffness, strains in the eyes, back, legs, and arms.
Enhances
Workspace Ergonomics
As already mentioned, when you adjust the angle and height of a monitor stand, it allows for a series of ergonomic benefits. However, the presence of a good monitor stand or riser can allow you to accomplish much more than that. For instance, if you would like to switch from a landscape to a portrait screen layout to see your work from some different angle or to quickly swivel the screen, a monitor stand helps in adding to the overall flexibility. It's simple and easy to adjust your screen, and you're guaranteed that it's secure!
Space Saver
A desk-mounted computer monitor stand undoubtedly gives you more desk space by taking your screen off the desk. This helps in creating useful space, allowing you to make use of the available desk space efficiently. Extra space is always handy – especially in the work environment. This extra space can declutter your desk, allowing you to work in a cleaner, more organized environment! With a quality monitor stand from Progressive Desk, you can rearrange your desktop while avoiding clutter!
Our Monitor Stand Solutions
We have three adjustable computer monitor stands that encompass different types of risers you can find on the market! This diverse range ensures that you are catered for and is constantly being added to!  
Our most simple yet effective solution! If you are combining this product with a standing desk, this will further enhance your experience allowing you to get to your ideal desk height without craning your neck to see your screen.
Compact and easily adjustable, this monitor riser gives you more control over the height of your screen! Raise and lower until you find the most comfortable monitor position. It's also a great space saver, keeping your screen off of the desk and giving you more desk room!
The newest and most advanced product in our monitor stand line-up! Not only does it give you a prime angle to view your screen, it also includes a UV disinfectant light that sterilizes more than 99% of surfaces. It also contains a storage drawer, giving you that much needed space to keep on-hand items.
Laptops & Tablets
Our monitor risers and stands are also perfect for your laptop or tablet, allowing you to see the screen from the adjusted height or position of your preference. These stands also allow you to continuously vary your position throughout the day while enjoying the ergonomic benefits.
Final Word
For your overall ease of working and to make your personal workspace as catered to your needs as possible, we have designed these horizontal and vertical ergonomic monitor stands to boost your productivity as well as your overall well-being throughout the working day. Make the most of the work environment by including ergonomic work components, like monitor stands, alongside our standing desks and all of our other accessories!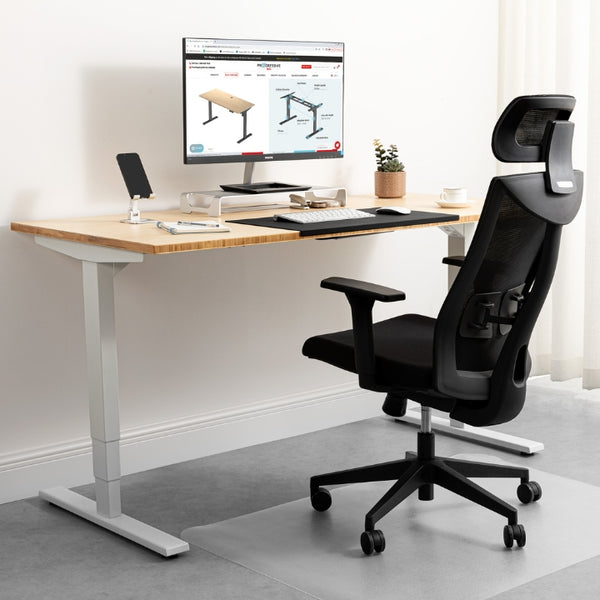 Working from Home? How to Optimize Your New Home Office
May 27, 2020,
9.8 min read
Find Out More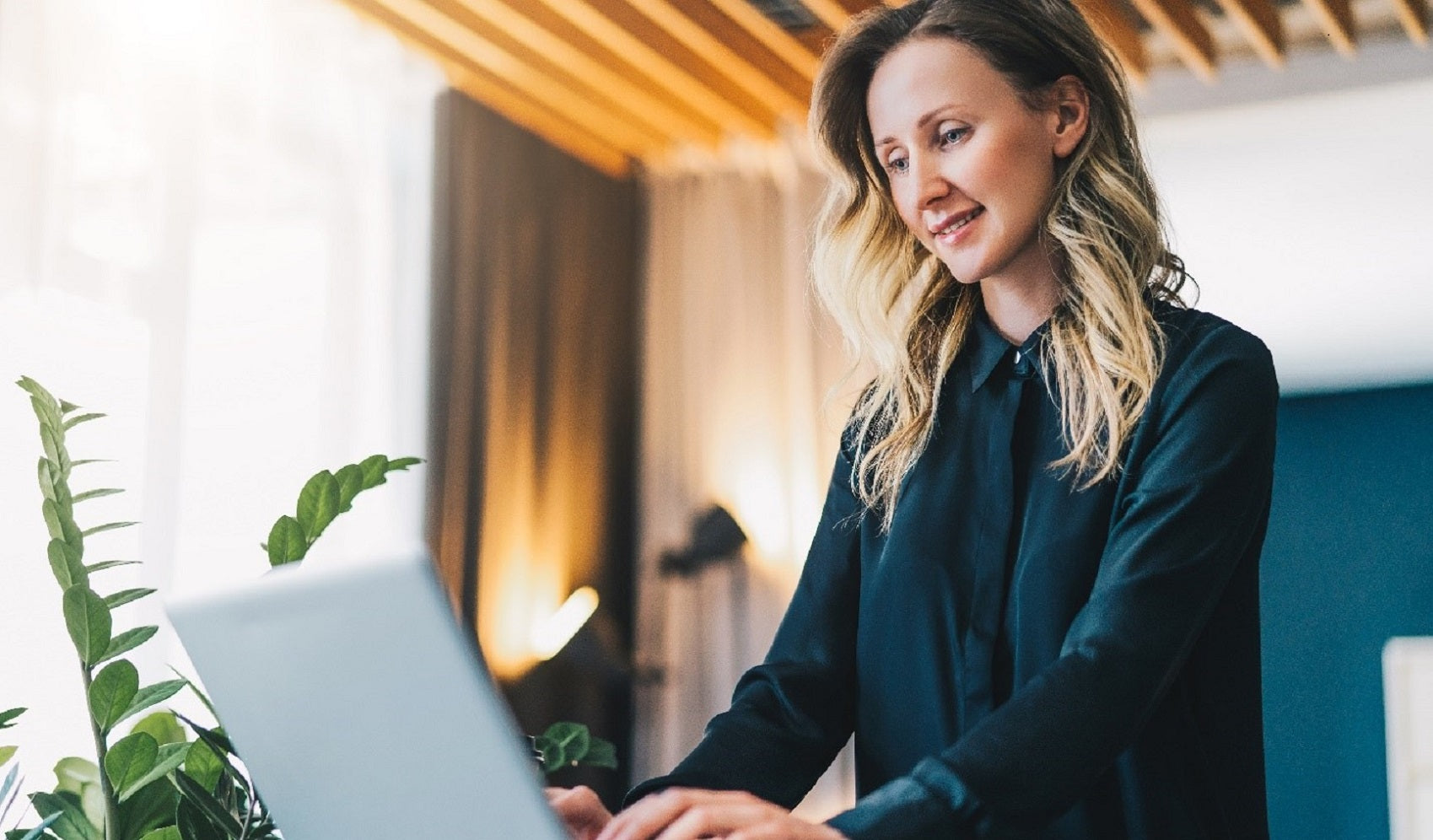 Why Sitting is Bad for You
December 20, 2019,
5.7 min read
Find Out More